Principle And Use Of First Aid Blanket
Have you ever seen the photo on the finish line of a marathon? You may wonder why runners wrap themselves in something like aluminum foil?The blanket helps runners regulate their body temperature, preventing it from dropping quickly once they stop exercising.

This blanket is not the same as the barbecue aluminum wrap in the supermarket. It comes from the NASA technology, commonly referred to as space blanket, emergency blanket, or survival blanket, usually used by the climbers, astronauts and surgeons. It can help people to keep them warm in cold situation.
Why does such a thin material can keep your body warm?
It starts with space-age technology.By precipitating gaseous aluminum onto plastic, the engineers created a thin, foldable, heat-reflecting blanket, which means it redirects infrared energy, which is simply heat.Depending on the manufacturing process, a space blanket can be used to either carry heat away (NASA USES it to cool skylab) or to retain heat (runners use it to regulate their body temperature), known as a passive heating system.
The survival blanket is an important part of the first aid kit, and insulation is always a top priority for survival exploration environments.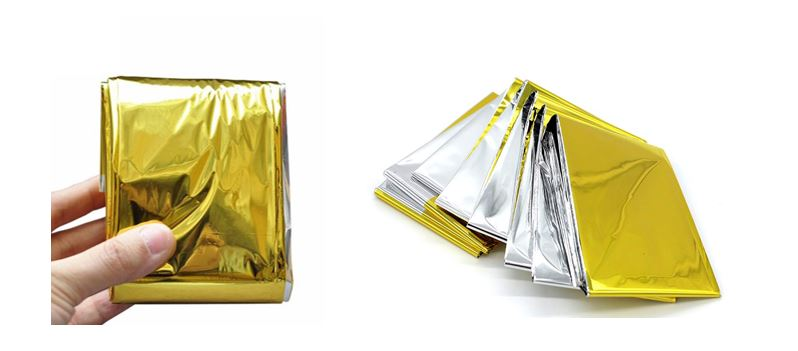 The survival blanket is light, small when folded, and inexpensive.A typical survival blanket weighs about 85 grams, is the size of a playing card when folded and can reach 142 by 213 centimeters when opened.You can find several different survival blankets on the market. One is a bold color, usually orange, which rescuers can easily spot, and the other is a tactical stealth color, usually green.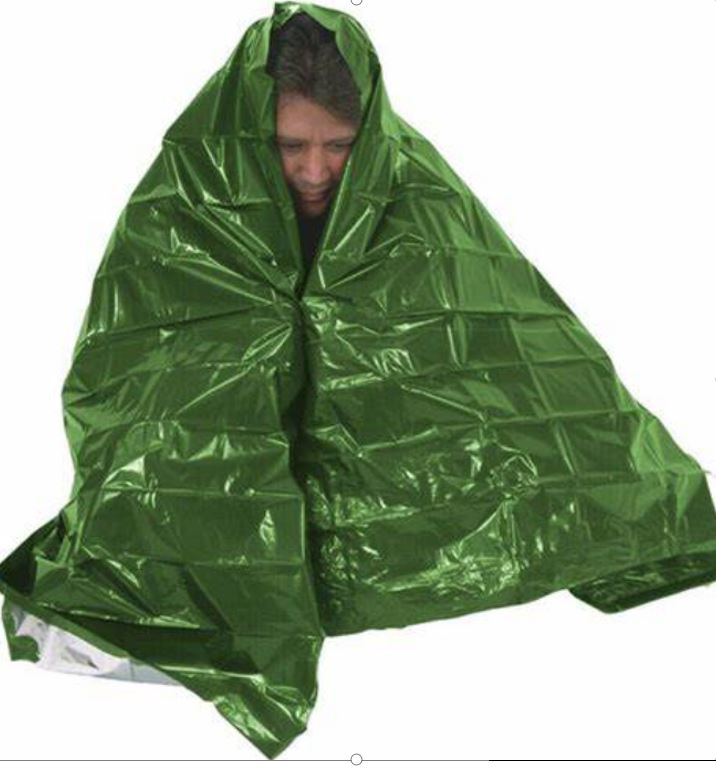 The function of the survival blanket
1. After an accident, you can cover your body with an emergency blanket to prevent a sharp drop in body temperature;
2. If the vehicle breaks down in the cold zone or at night, you can use a first-aid blanket to keep warm;
3. The first aid blanket can be used as a reflective film to send signals to rescuers;
4. In rainy days, the emergency blanket can be used as a poncho;Can be propped open to do canopy;
5. Park the car under the direct sun in summer and cover the front windshield of the car with an emergency blanket, which can reduce the heat absorption in the car;
6. Put a first aid blanket in your sleeping bag to keep you warm.