浙江源力医疗科技有限公司
邮箱:amychen@ori-power.com
电话:185 0797 4886
地址:浙江省金华市义乌市北苑街道夏荷路86号
产品描述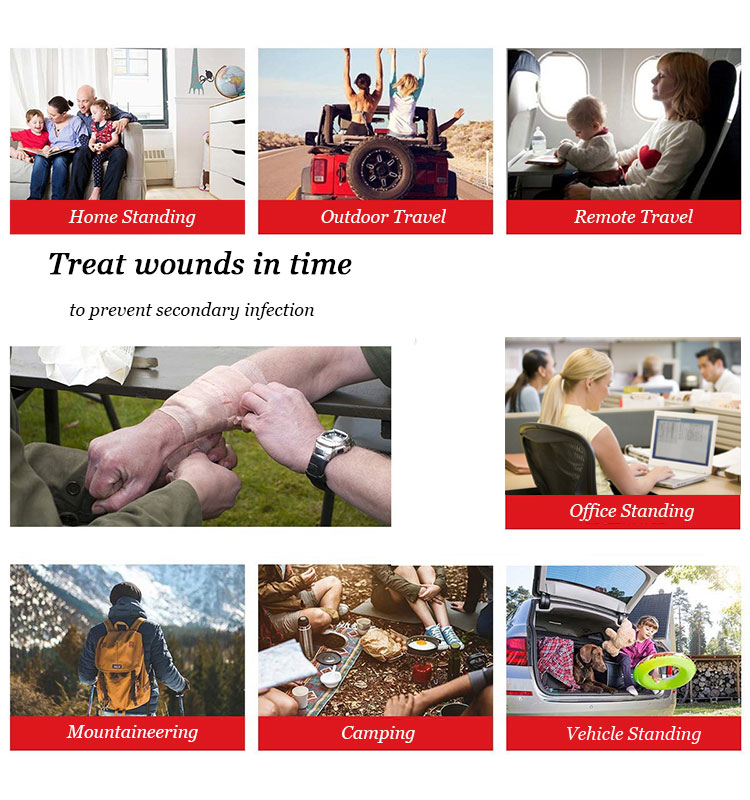 1    Oxygen cylinder     2L    1
2    Manual resuscitator(PVC,adult/child)    1000ml    1
3    Handheld suction    300ml    1
4    Blood pressure    /    1
5    Stethoscope(single head)    /    1
6    Tougue depresser    /    1
7    Equipment for opening mouth    3cm    1
8    Tongue forceps     17cm    1
9    Clinic thermometer    /    1
10    Plexor        1
11    Pocket torchlight        1
12    Medical scissors     15cm    1
13    Dressing tweezers 12.5cm    12.5cm    1
14    Neck brace    /    1
15    Rollable splint    36"    2
16    Ventilate bandage    5cm*4.5m    2
17    Gauze bandage 10cm    5 cmX4.5m    4
18    TrIangular bandage    96*96*136cm    2
19    Compress gauze    4.5''*4.1''Y    2
20    Gauze pad     7.5x7.5cm    10
21    Alchohol pad    3*6cm    10
22    Iodin pad    3*6cm    10
23    Medical gloves    L    2
24    TPE tournequet    2.5*45cm    1
25    Emergency manual    /    1
26    Bag        1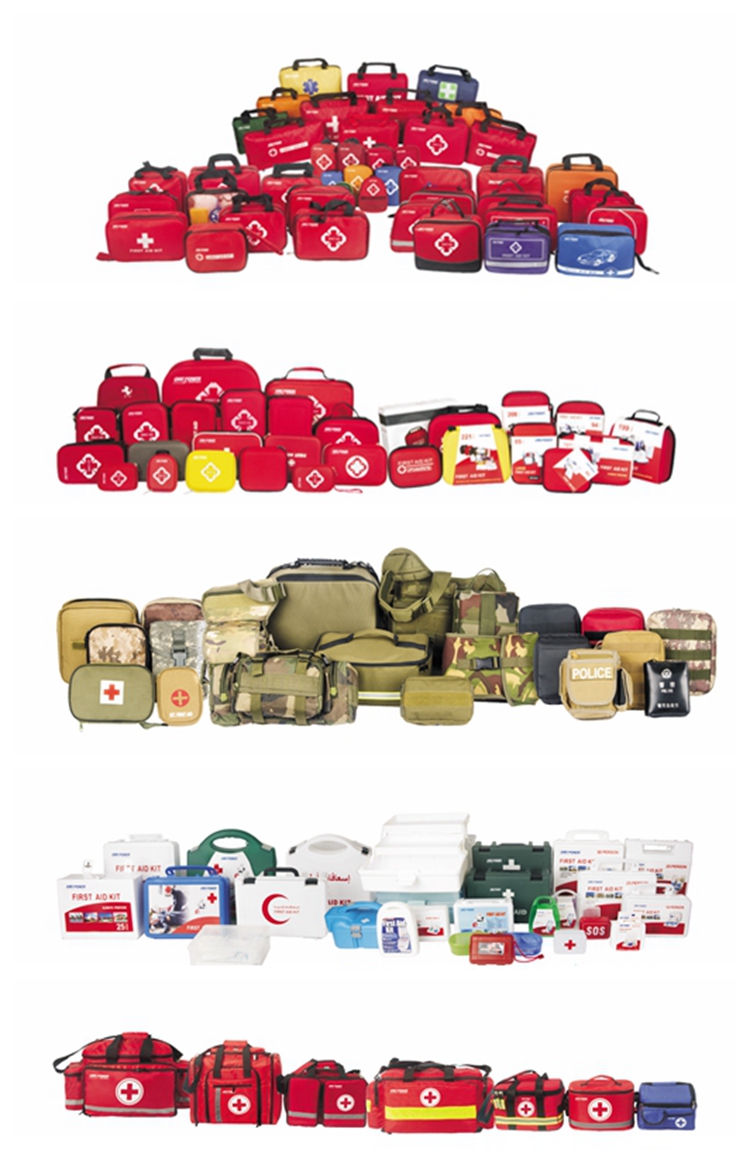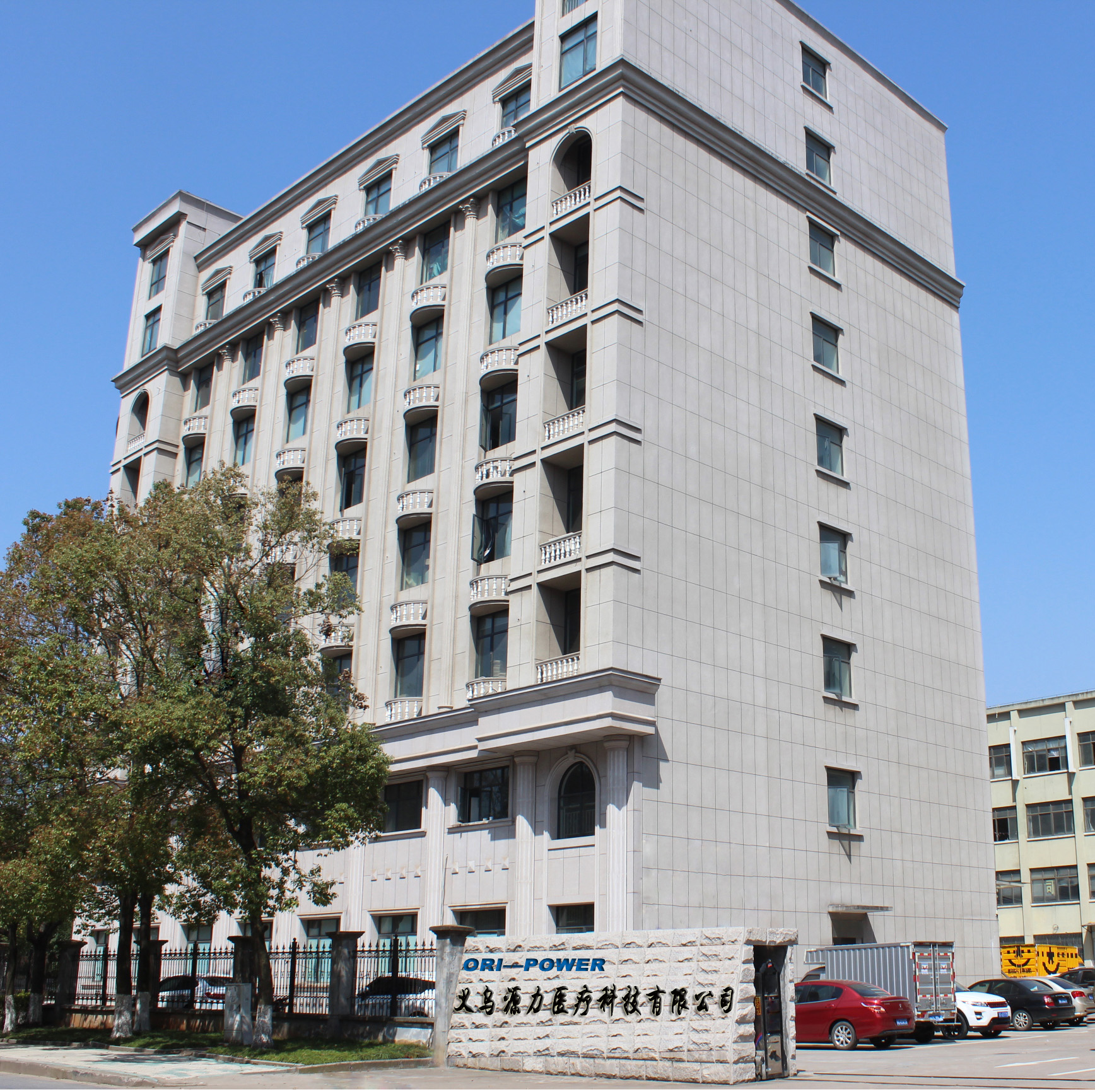 Yiwu Ori-Power Medtech Co.,Ltd is specialized in manufacturing and marketing first aid kits,survival kit,elastic bandage, surgical tapes,non-woven dressing ,gauze,and other personal care products.
As a professional factory which produce medical accessories,our product have passed the EU TUV CE product certification and ISO13485 quality management system,American needed certification,also complete the BSCI audits.And some other needed third party test report and certifications. We also invite the bag sewing and injection moulding machine from 2018.Which help us to reduce the cost and better quality and delivery date control. Which helps us win the first aid items bid of UN Peacekeeping force ,Turkey army force and other countries army and government.
Our main market is in Europe and America.So we are familiar with the local regulations,which can provide convenience for importers of small batch or non-mainly focused in medical products.
We accept OEM ,ODM order to satisfy different customer's requirements.
(1)Supplier of UN Peacekeeping force ,Turkey army force and other countries army and government
(2)Supplier of COSTCO and Warmart
(3)90% market share in USA and EU market
(4)Specialize in first aid kits,survival kit,elastic bandage, surgical tapes,non-woven dressing ,gauze,and other personal care products for more than 10 years
(5)4500 square meters workshop,20000 sets production capacity each day
(6)TUV CE,ISO13485,FDA,BSCI qualified.Offer USA Importer qualification at 100$ one time
(7)OEM,ODM accepted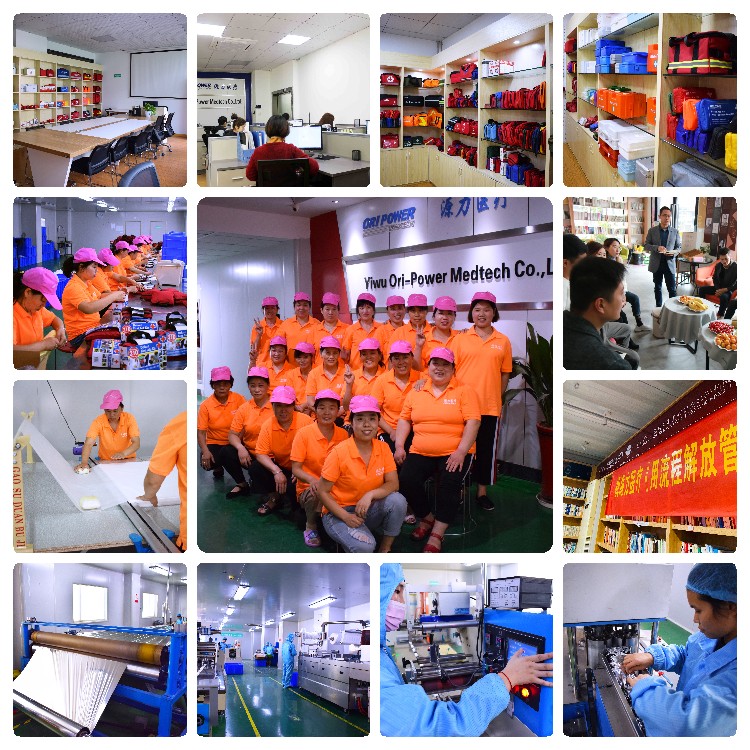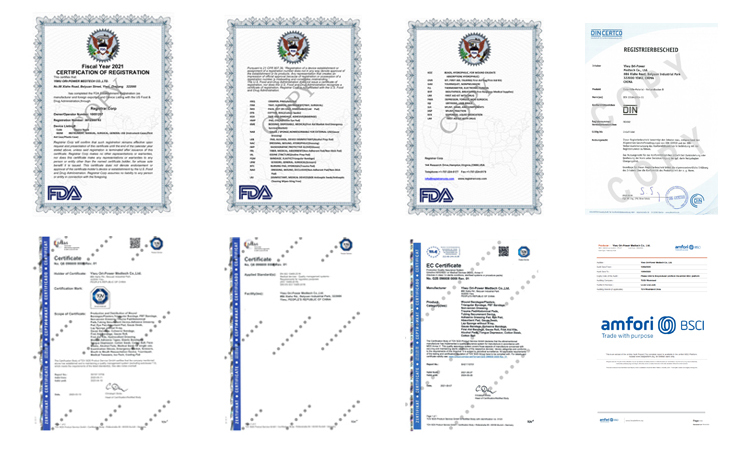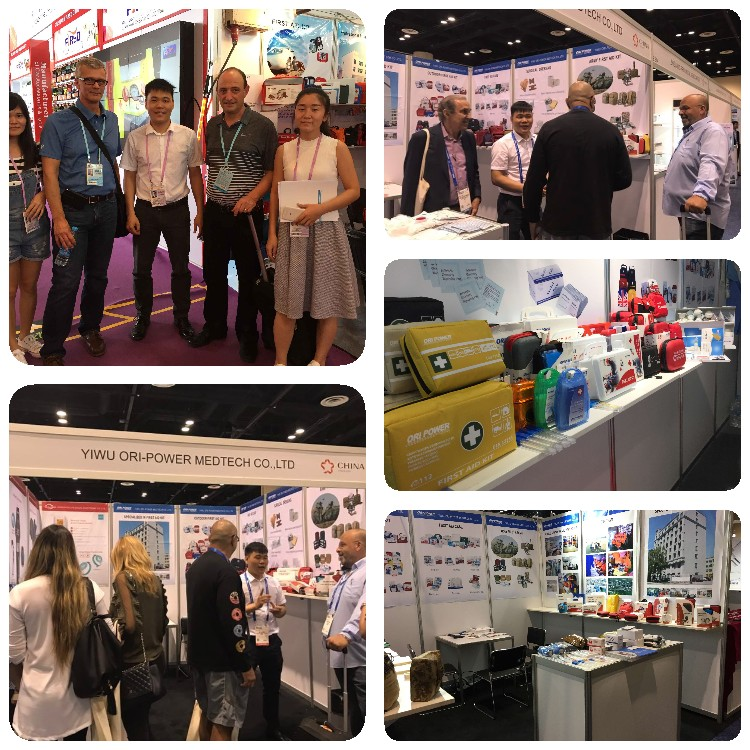 Q:Do you accept OEM or ODM of first aid kit?
 A:Of course.We also have a professional design team who can assistant you to design the bag or package.
Q:What is minimum order quantity?
 A:Usually accept 500 pes for trial order , it is depended on different items with different materials and sizes.Please kindly contact us for details! Thanks!
Q
:What is your sample policy?
 A:1.Paid samples are available as per requirement and specifications.Usually we only charge u S25/time,usually within two pcs.
2.Sample will be sent to you by express with freight collect, so please inform us your courier account number,or you can prepay to us the express cost which we have best channel lower to 70% discount.
Q:What certification do you ha
ve?
 A:Our product has passed the EU TUV product certification and 
ISO
13485 
Quality
management system,American needed certification,also complete the BSCl 
audits.And some other needed third party test report and certifications.
 Q:What information should i let you know if i want to get a quote?
 A:Please offer the specification of the product if possible.Such as material,logo color,size, content list, quantity.etc.Or contact us directly just by a thought.
Q:What is the delivery date?
 A:Our products are normally shipped about 25-35 days after order confirmation. But it may take longer or shorter up to different order quantity or other special kits. 
Q:How can i know order status?
 A:We will acknowledge receipt of your order by e-mail. Some further emails will be sent to you to check about the production details of your goods by specific sales assistant. We will contact you if we have any queries about productions .lf you don't receive any email from us, which means your production goes smoothly and will be shipped as our contract. You can also contact us if you have any question. PP sample photos will send to you before we produce,Bulk sample photo wil send to you before we ship.